Gracious Seashore Home
Ocean Grove, NJ
Sorry, this house is no longer available for rent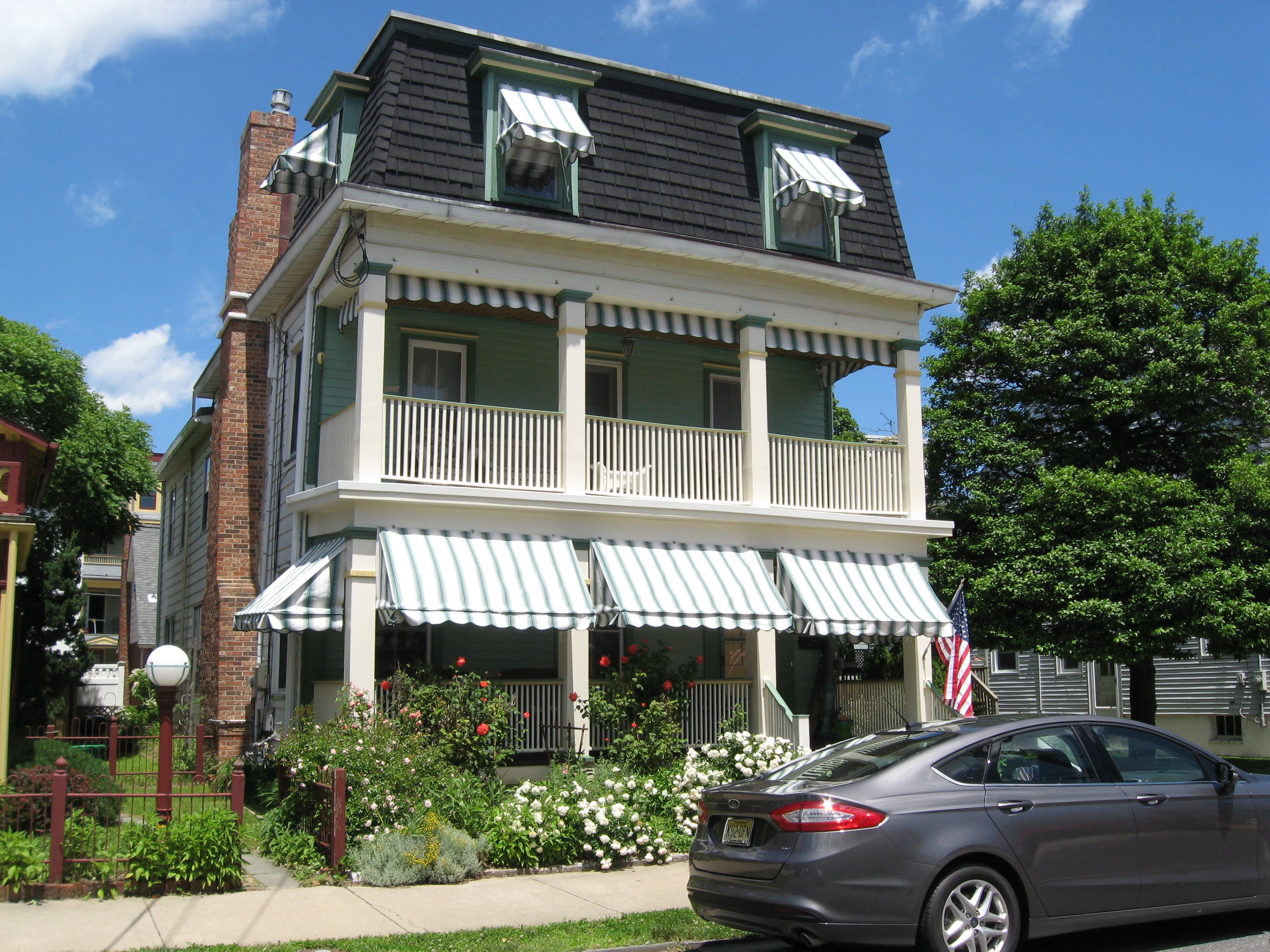 This beautiful, fully furnished Victorian Mansard house -- just one and a half blocks from the beach -- is no longer available for rent.
The house features 8 bedrooms (4 queen, 2 twin, 2 single), 4 full bathrooms, two porches, two kitchens, a comfortable living room, and a spacious dining room.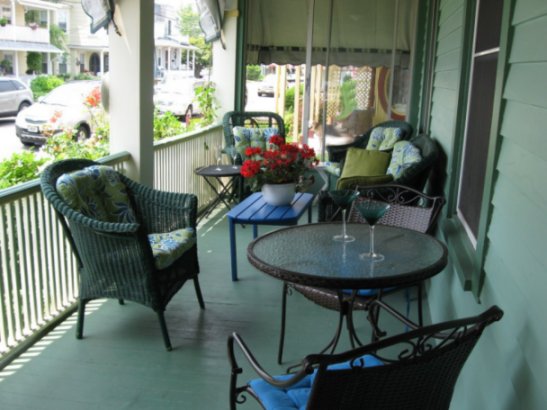 Ocean Grove residents and visitors live on their porches -- the porch of this house is set up for hours of pleasant relaxation, chatting with friends, savoring a cocktail, or just enjoying the ocean breezes.
Ocean Grove, N.J. is a beautiful seashore town on the list of National Historic Places for having the one of the largest concentration of Victorian and Queen Anne homes in the country. A fabulous place for a family vacation, Ocean Grove is only about an hour from New York City or 1.5 hours from Philadelphia. If you've never visited Ocean Grove, you have a treat in store!
Spectacular rows of Victorian homes,


a wide, clean, white sand beach named by British Airways in 2010 as
one of the best 50 beaches in the world,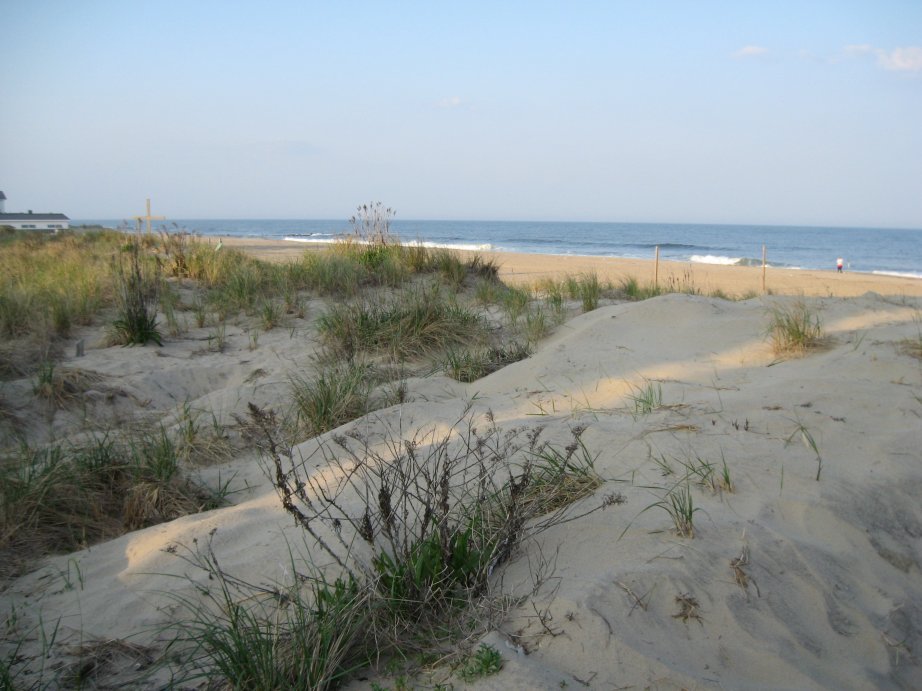 a never-boring ocean that is usually between
65 and 73 degrees (F.) in July and August,

(see water temps)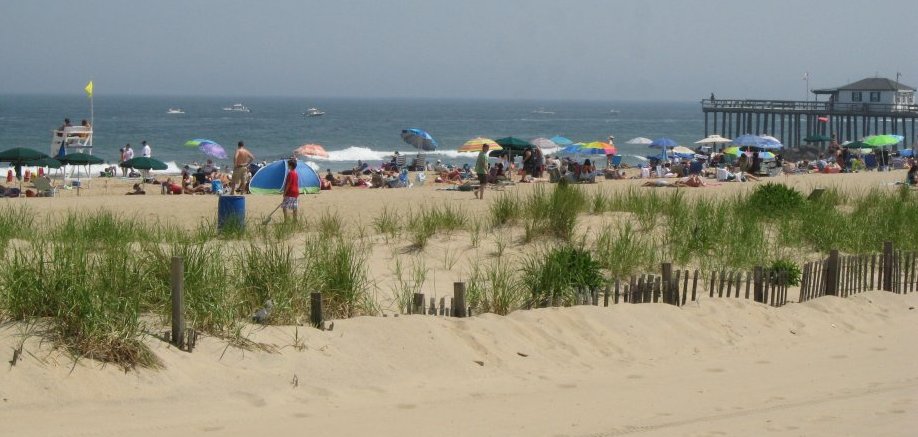 professional lifeguards on duty, nearby opportunities for boat or surfboard rentals, a boardwalk for strolling or jogging, a quaint Main Street complete with an old fashioned soda fountain, cupcake bakery, gourmet cheese shop, bike rentals, trendy restaurants, and art galleries -- all within easy walking distance.
Beautiful sunset over the Great Auditorium as seen from the boardwalk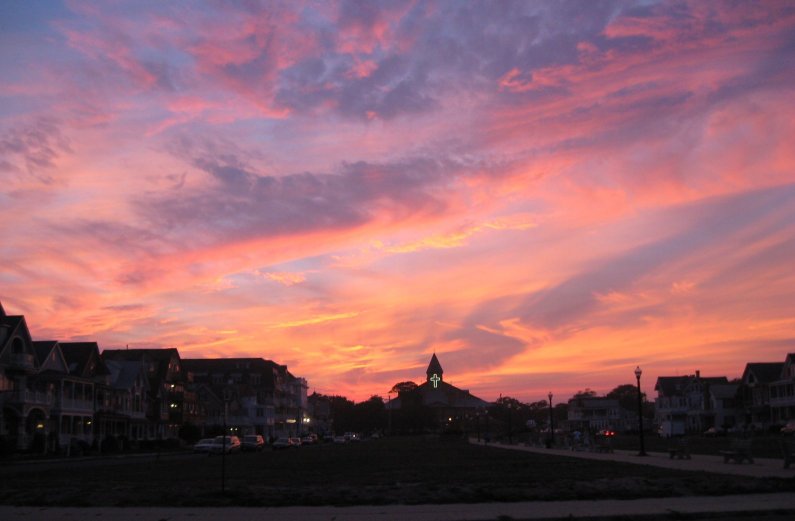 Lavender perfumes your front entrance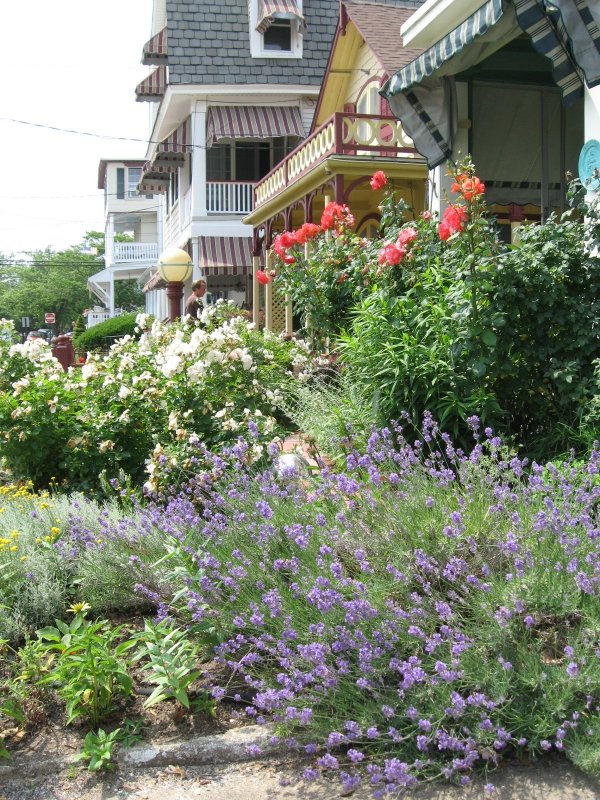 For more information about Ocean Grove:
View Larger Map and directions
If you are interested, here is a history of the house.